Welcome to the colorful world of acrylic painting for beginners! We are going to have so much fun together! I am dedicated to making your acrylic painting journey helpful, relaxing, and a total blast.
For over 40 years, I've been living the creative life and spent a lot of that time painting and sketching. After, many stops, starts, fails, and successes, I've learned a few things and I want to share everything with you!
There's a ton to discover that will help you along your journey:
Beginner-Friendly Tutorials: Squishing Paint features a wide range of easy-to-follow mini tutorials specifically designed for beginners. Each tutorial includes detailed instructions, helpful tips, and lots of photos so you can see the whole process.
Tips and Tricks: Starting something new can be so overwhelming. That's why I provide a wealth of tips and tricks to help you overcome any challenges. Everything from adding perspective to a composition, to reading a paint tube, to saving money on supplies, to manipulating the drying time of acrylic paint, I aim to make the world of painting easier to understand and accessible to everyone.
Color Mixing: Working with color is the best part of acrylic painting, am I right? But, what do you do if you don't have the right tube of paint? Not to worry, painting pal, I've got you covered. Learn how to mix up your own colors using paints you already have. I promise, you have a gazillion times more paint colors than you think!
Info on Acrylic Painting Tools: There are so many brands of acrylic paint, paint brushes, surfaces to paint on, and don't even get me started on all of the different mediums there are. If you feel overwhelmed when walking into an art store, you won't be for long! Learn how to clean your brushes, what types of surfaces work with acrylic paint, how to properly seal your paintings, and even how to fix chunky lumpy acrylic paint.
The mission, should you choose to accept:
Browse an ever-expanding resource of beginner painting tips, tricks and techniques that make sense
Learn about color theory and how to mix your own so you don't have to spend a fortune on a gazillion tubes of paint
Gain confidence in your ability to improve your skills through guided practices
Drill down on the small things, like painting rocks, grass, and trees, so you have an easier time when following the larger painting tutorials by your favorite art instructors on YouTube
Make yourself a priority! You deserve to relax, stretch that artistic muscle, and have a blast while you're at it! I'm a firm believer that living creatively is just as important as eating well, being active and getting a good night's sleep
Allow yourself to be a kid again! Take yourself back to a time when hands covered in paint and a uniquely you project was something that made you simply and mindfully happy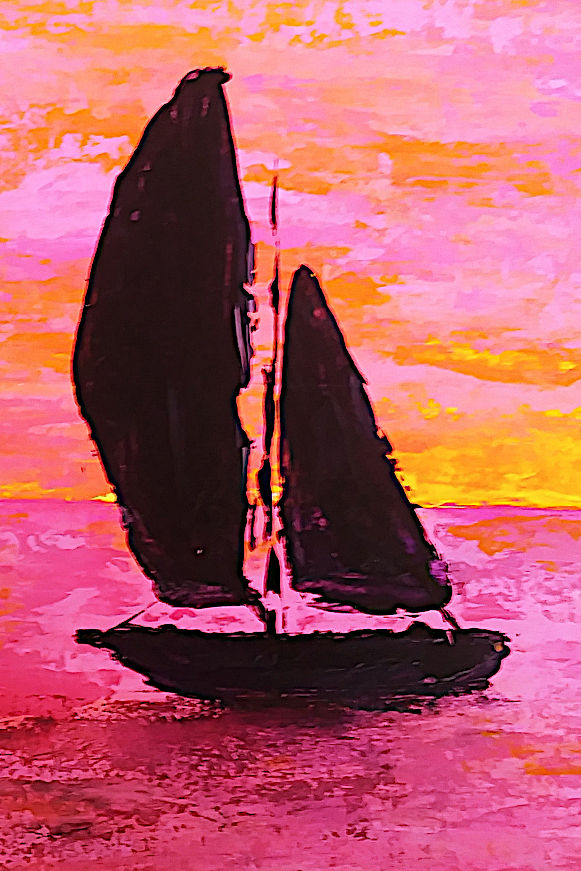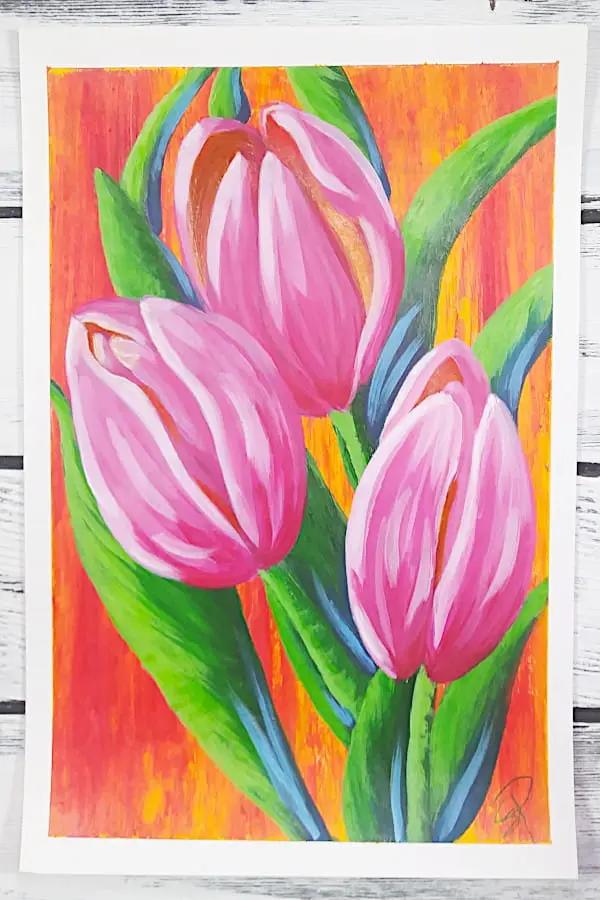 I'm silly and love to joke around
I'm highly fluent in sarcasm and one liners
I sing or hum all. the. time.
I can't live with white or beige colored walls. It depresses me
I used to own a bath and body product business where I used my art skills to design soap bars and other products
If Choco-tarianism was a thing, I'd rock that lifestyle like a BOSS!
My favorite time of year is Fall (yes, I'm one of those pumpkin everything kinda gals and proud of it!)
I'm pretty sure my spirit animal is a flamingo…
I used to own and operate my own jewelry business
I'm an introvert who is exceptionally skilled at playing an extrovert
I feel most alive when I'm creating something
I learned how to paint, I wasn't born with a gift for it
I believe everyone should have a creative outlet for good mental health
Squishing paint with a palette knife is one of my favorite things. I completely zone out!