Hello, my friends! Today's topic is all about careers for artists that aren't always seen as artistic. If you are a creative person, it's extremely important for you to be creative during your daily life and choosing one of these careers for artists will make that super easy (not to mention, profitable!). These are all professions that take creativity, artistic skill, and imagination to be successful.
The careers for artists listed below aren't the only choices that a creative person has but I hope that I can help you to recognize our beautifully creative world, and to inspire you to live your life as creatively and artistically as possible.
What is Art, Anyway?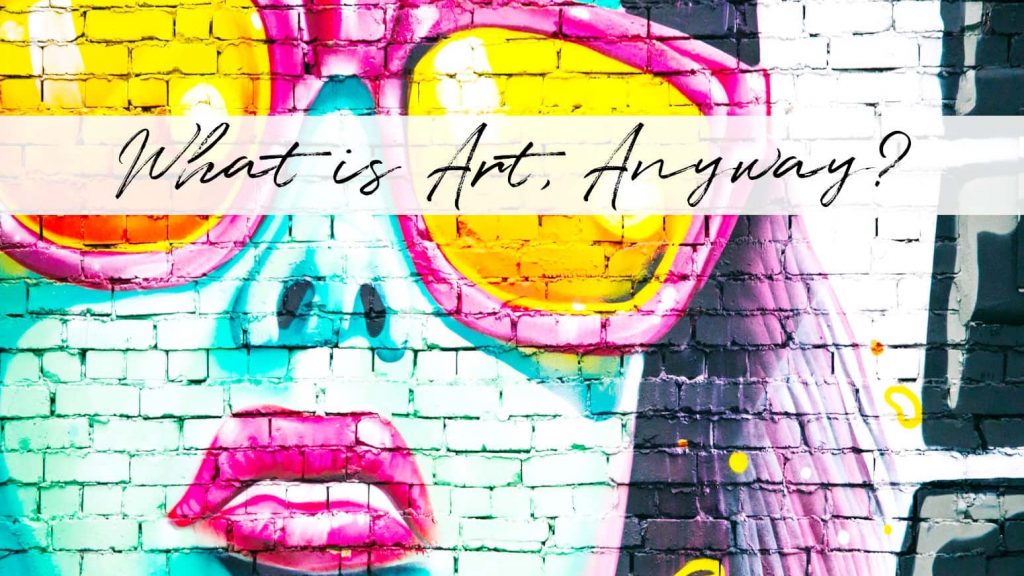 Before we dive in, we need to look at what exactly art is. Well, according to Oxford Languages, art is defined as "works produced by human creative skill and imagination" and "a skill at doing a specified thing, typically one acquired through practice", among other definitions. So, think about it, if art can be anything produced by people using imagination and practiced skill there is an endless list of careers for artists!
Using painting as a baseline example, the mediums we use to create art are canvas, panels, paper, etc., and paint. Our toolbox consists of brushes, palette knives, special mediums, sketching tools, and many other things. We take something blank and use our imagination and our skillset to create something out of nothing. Sometimes, we take something that has seen better days and add to it, breathing new life and beauty into it.
Ready to find the perfect profession to satisfy your creative mind? Want to find out who is an art ninja in your life? Let's get to it!
10 Careers for Artists: No Art Studio Required!
Art Career #1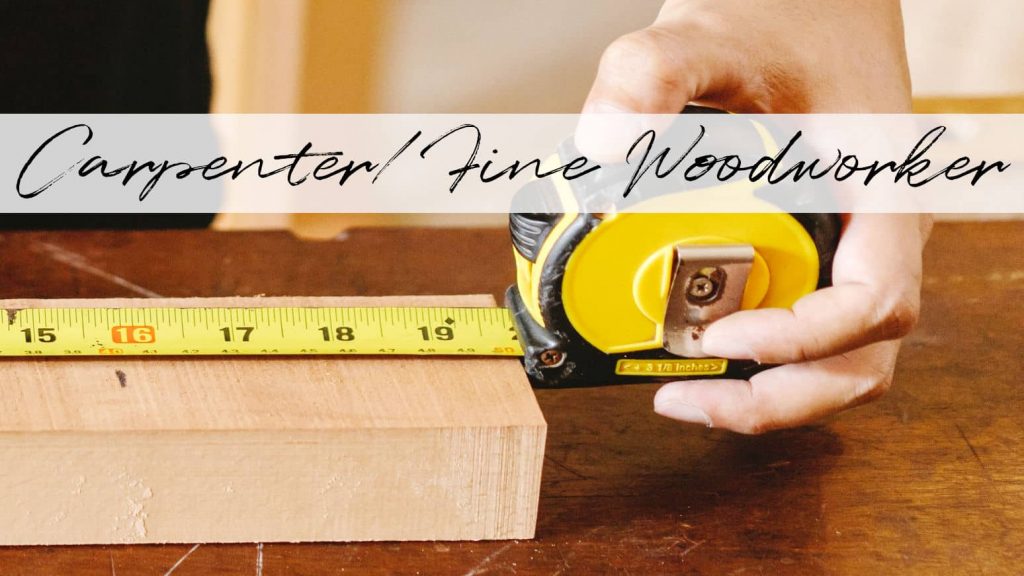 My husband just happens to be a carpenter and I can tell you that he is very creative (even if he doesn't know it). He has built everything from staircases to kitchen cupboards to entirely new houses! Let's just say, he's been there and done that when it comes to carpentry. My husband once helped to create a ceiling that looked like the hull of a boat. It was completely made from wooden planks and it was stunning!
As a carpenter, your job is to take raw materials, such as wood, and create something functional and pleasing to the eye. Once the bare bones of a house are complete, a carpenter may also have to do detail work such as custom cabinetry, etc.
If you want to be even more creative, consider learning how to make furniture, which deals with fine details and intricate design. There is definitely a market for carpenters who specialize in restoring antiques to their former glory.
Careers for Artists #2
Who else loves baking as much as I do? It brings great joy and satisfaction to take something as boring as flour, add a bunch of stuff to it and end up with the most delicious creation known to mankind.
Bakers can create beautiful works of art using different kinds of icing and any color they choose. Each baking artist uses their imagination and skill to create edible art that has a huge "wow" factor. I'm pretty sure the reason baking shows are so popular is because of the artistry involved (well, that and some humor and bad language thrown in for good measure).
Although I'm no expert, I made a cake for my cousin's birthday and "painted" the icing to look like an ocean sunset.  Not only did the cake taste amazing but it was "Ooooo'd and Ahhhhh'd" over quite a bit. You can see an image of that cake in my article "Master How to Paint the Ocean".
Careers for Creative People #3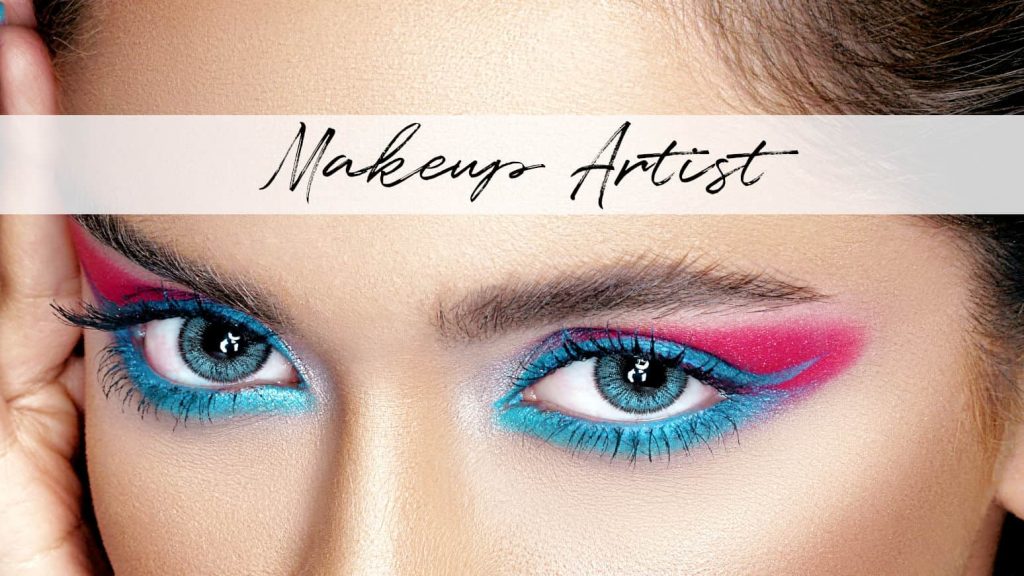 A clean face is their canvas; brushes, contour, and eyeshadows are their tools. Makeup artists know how to amplify your best features while camouflaging things that make you self-conscious. They not only create beauty from what's already there but they create self-confidence. They build highlights and shadows to create illusions such as more chiseled cheekbones, a thinner nose or forehead, lifted cheeks and eyes, etc.
More extreme makeup artists can transform a person into anyone or anything! I've seen everything from zombies to ethereal wood sprites.
Being someone who is very interested in makeup and wears it almost every day, this is an art form that reminds me very much of painting. It's all about highlights, shadows, depth, and blending.
Artistic Career #4
I don't have tattoos but I appreciate them for the works of art that they are. Out of all of the careers for artists listed, this is one that has a huge emotional impact on the person who purchases the piece. It's also the profession that I feel is the most demanding. If you're a tattoo artist and don't get the commissioned piece right….well, I'm thinking that might be a bit dicey for you.
If you are confident in your work and your skill level, I would think that this career choice could be very rewarding. The people who are interested in getting a tattoo are using a visually artistic, and life-long, way to express something about their personality, something in their life that has defined them, or something they feel passionately about and you get the honor of creating that visual statement for them!
Artistic Profession #5
These artists know how to take your ride to the next level! From raging flames to delicate roses, custom auto detailers can create a unique masterpiece that is sure to have heads turning wherever you go. There is something so awesomely cool about a vehicle that stands out from the crowd.
As a custom auto detailer, you get to use your artistic ability to bring your client's creative vision to life. Your art will be seen by a gazillion people and in a way that is designed to stand out and draw attention. Imagine it, your art could travel internationally! P.S.: Make sure to give your clients lots of business cards for their future road trips!
Careers for Artists #6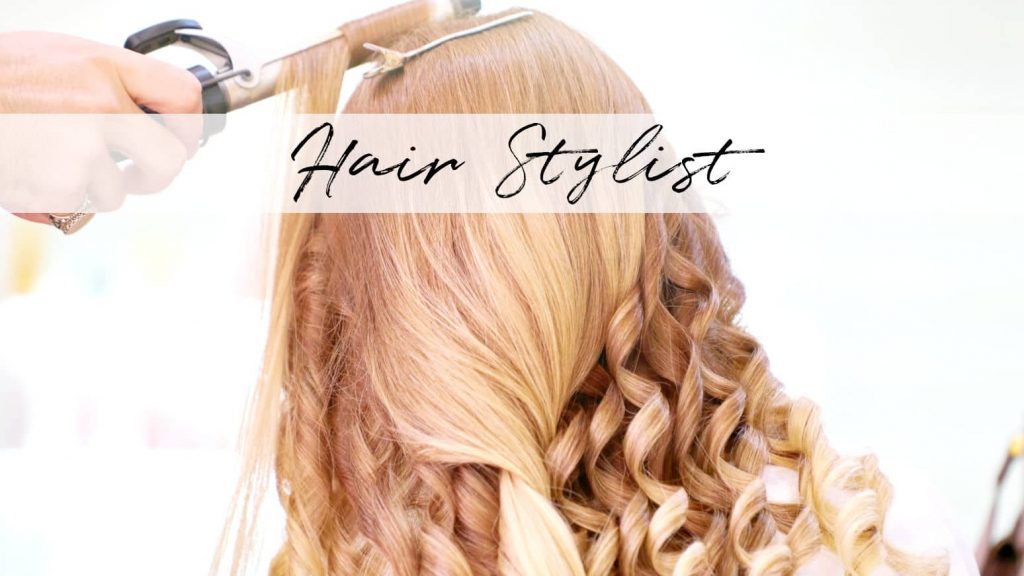 There's nothing like those first few hours after visiting your favorite hair stylist for a new and updated 'do, am I right? An excellent hair stylist can create updos that defy the laws of gravity, curls and buns and braids that are absolutely mind-blowing, and add any color of the rainbow or EVERY color of the rainbow.
As a hair stylist, you'll use your artistic skill to create a cut that flatters the shape of your client's face, advise your client on color choices and style your client's hair using their input and your imagination or a reference photo. You will be able to work with your clients to create true works of art that can make them feel like a million bucks on all of their special days and every day in between.
Hair is very personal to people and they have strong opinions about it. Ask anyone who's had a bad experience with a cut or dye job and they'll remember it like it happened yesterday and in gory detail! So, just like tattoo artists, this is one of the careers for artists that will require you to be very tuned in to your client's creative vision. If you choose this profession, make sure to really listen and understand what your client wants. Excellent communication will be key in this career.
Creative Career #7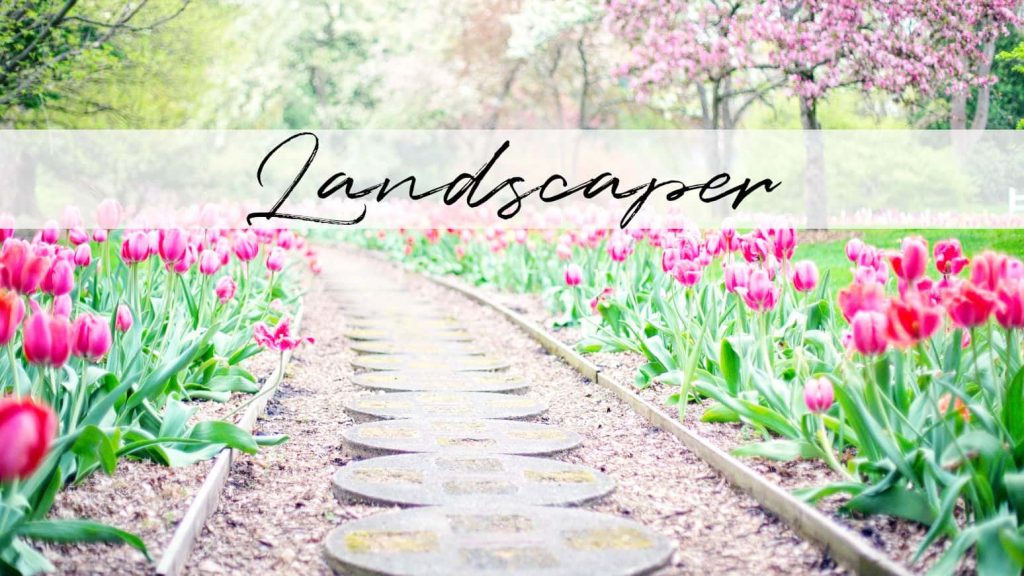 As a landscape architect, you'll use your artistic ability and color theory skills to create beautiful art with the help of Mother Nature. You'll need to know how to group different plants/flowers to create unique styles based on the creative imagination of your client. You'll use nature to build themes that complement the surrounding structures and/or objects. Gardens and landscaping are like one big outdoor art display.
Good landscaping creates an intentional feeling such as formal, cottage style, modern, etc.  For instance, if you were creating a rooftop garden space at a hospital, where patients and their families could spend time together, you might want to think about the situation and plan the garden accordingly. You would possibly want to create a space that is brightly colored, that will attract wildlife, has plenty of seating in quiet nooks, and an area for large celebrations. As a landscaper, you can create outdoor living spaces that give people their own little slice of heaven.
Artistic Profession #8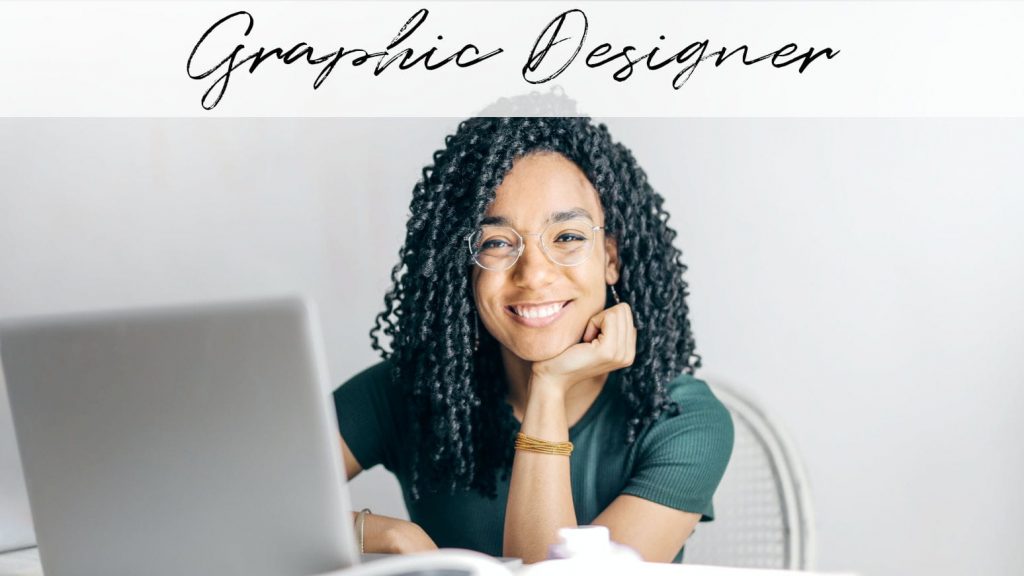 Graphic Designers are the artists who create and/or edit photos, choose fonts and colors, and keep a business's brand on target with their marketing and advertising creative goals.  You can see their work in magazines, advertisements, packaging, and the internet.
As a graphic designer, you will be instrumental in telling the story of each company you work with. Being able to create eye-catching, no-brainer visuals is your greatest asset and you know color theory, typography, and web design like the back of your hand. You'll be comfortable using design software, such as Photoshop, and you will have good communication skills. Maybe your biggest asset will be your ability to remain flexible when your client changes their design needs for the 100th time. After all, it's a pretty big deal and could make or break a small business.
Creative Employment Idea #9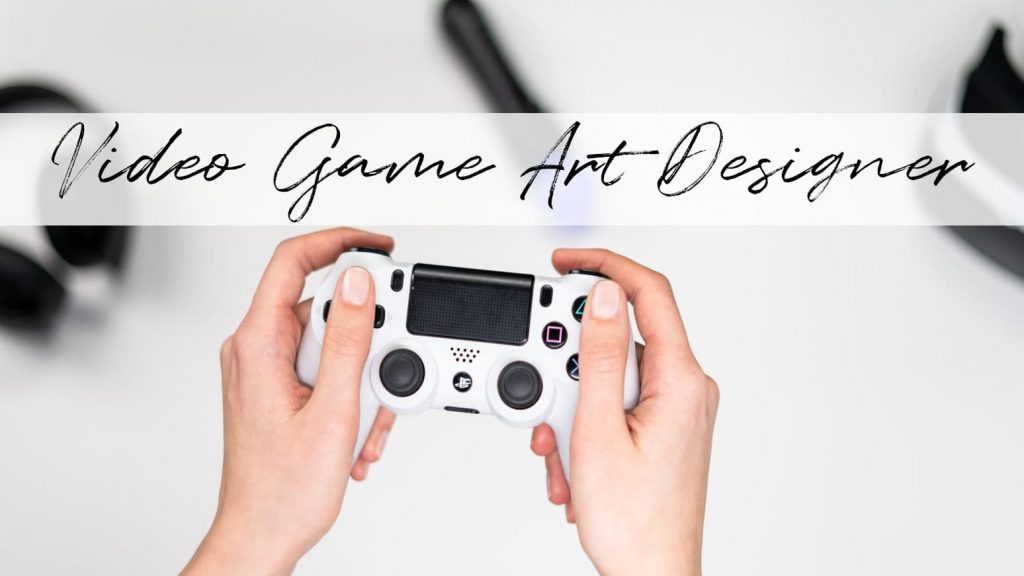 One of the best parts of this career is using your artistic skills through drawings and illustrations while using 2D and 3D graphic design software. You will help to bring characters, maps, landscapes, and more, to life using your artistic ability. Imagine, creating colorful imaginary worlds of vast landscapes, dragons, wizards, and more! This profession would be an excellent way to flex your creativity and let it run wild! I don't even know if it's fair to call this profession work! Maybe professional artistic play would be more accurate.
Careers for Artists #10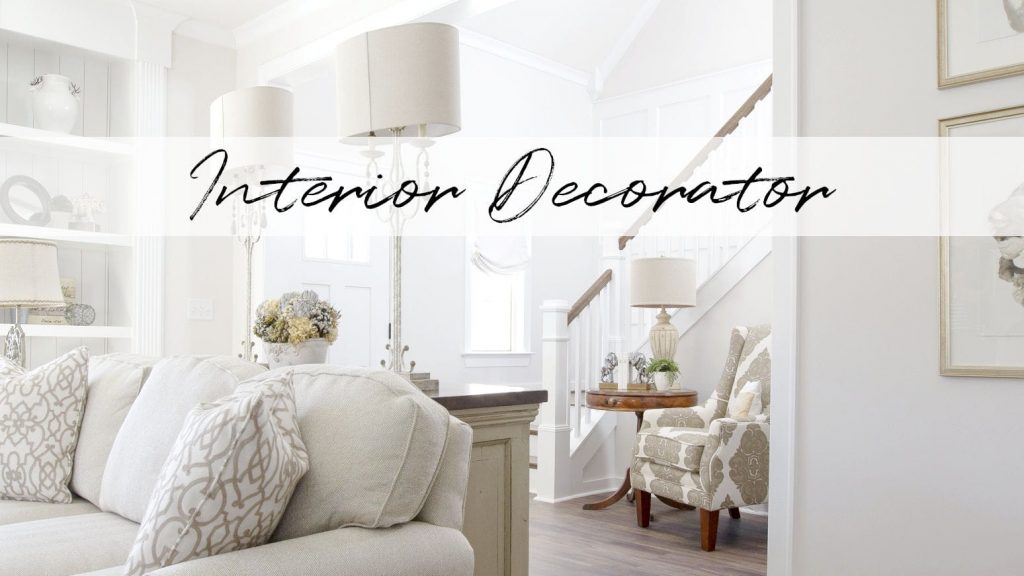 Out of all the careers for artists, this is the job that I was the closest to choosing. While working as the manager in an art gallery and retail store, one of my jobs was to help the interior decorators, who were buying items for their clients, find the perfect pieces for whatever look they were going for. It was one of my favorite parts of the job (well, that and doing displays). So much creative fun!
Helping clients design a living environment that showcases their personality and creates a certain feeling is all about using colors, textures, and shapes. You'll meet with clients, multiple times, and discuss what they intend to use the space for, how they want the space to feel, and what their aesthetic is (are they into minimalism? Stately Victorian? Beach cottage? Farmhouse chic?). You'll use paint, furniture, fabrics, and more to make the client's dream house a reality!
Well, there you have it! I am a huge advocate of doing what you love and making a career out of it. Since you spend the majority of your life working, you may as well enjoy yourself while doing it, right? Let me know in the comments below, which one of the professions listed would you like to try?
P.S.: If you'd like to research even more careers for artists and creatives, check out this article by CNBC, " 15 High Paying Jobs for Creative People".